FIFA 20's release is now a month away.
The new version of FIFA will be on store shelves September 24, 2019 for Xbox One, PS4, PC and Nintendo Switch.
Virgil van Dijk and Eden Hazard will be the cover stars and Zinedine Zidane will be on the cover of the ICON Editon.
A few leaks about the game have released here and there with multiple videos of the beta version of FIFA 20 online.
A youtuber by the name of Kazooie94 who is part of the EA Game Changers Network has uploaded a video showing the new celebrations in FIFA 20.
Watch the video here:
Mohamed Salah's yoga celebration is included.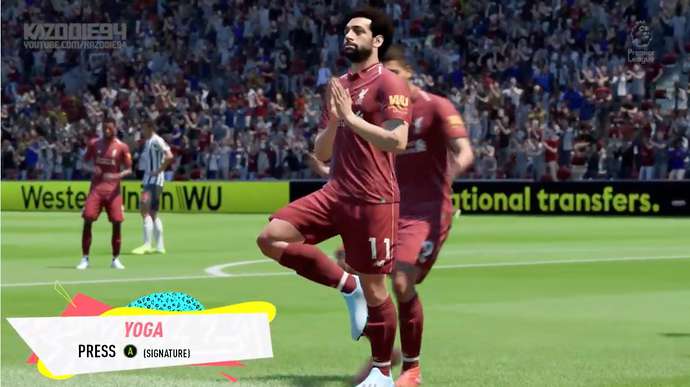 Firmino's one eye celebration which he did in the Champions League match against Paris Saint-Germain.
Also included is the head slap from Lionel Messi
As is the viral challenge by Dele Alli which almost everybody was doing last year on social media.