Philippe Coutinho joined Bayern Munich on a season long loan with option for £109.8m permanent deal.
Liverpool sold Coutinho to Barcelona for £142m of which £105m was paid upfront and the rest to be paid in installments.
The Reds had received an additional £14m from Barcelona for appearance and performance related bonuses.
But according to Sport, they were set to earn an additional £18m when Coutinho made 100 apperances for Barcelona. Another £5m if Barca won the Champions League.
And now with Coutinho set to join Bayern for this season and him staying at Barcelona further looking unlikely.
They are all set to miss out on a total of £23m.
The German Champions will pay the Camp Nou base side a loan fee of £7.7m for Coutinho's services for the 2019/20 season.
It is a great move for both sides as Barcelona will have Coutinho off their wage bill and will gain some additonal money.
As for Bayern they get a player who can strengthen their left-wing and add another dimension to their game.
Coutinho on signing said that he looked forward to another challege and hoped to win trophies with the club.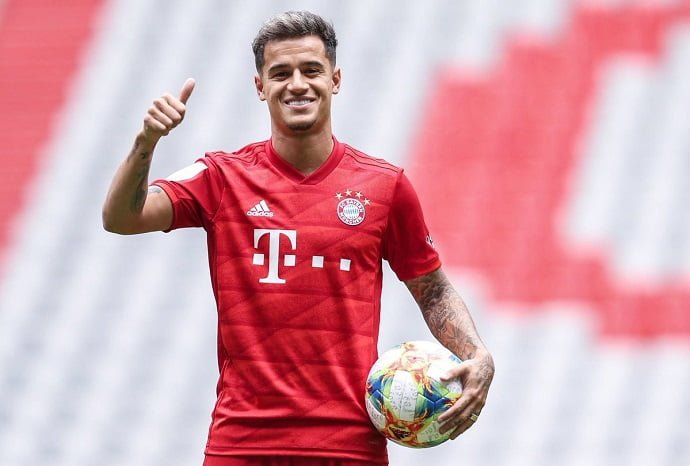 "For me, this move means a new challenge in a new country with one of the best clubs in Europe. I'm very much looking forward to that"
"I have big ambitions and I'm convinced that I can achieve them together with my new team-mates."
Bayern CEO Karl-Heinz Rummenigge added: "We've been working on bringing in Philippe Coutinho for quite some time and we're very happy that we've been able to complete this transfer.
"My thanks go especially to Barcelona President Josep Bartomeu, with whom I have a very good and friendly relationship. Coutinho is a global star and our fans will be delighted."